The User Toolbar in Spineworld can do many things to suit your interests. It is always at the bottom of the screen and has changed over the years. This is about the current toolbar.

Features (from left to right)
Edit
Most of the buttons have question marks on them so users can understand how they work.
This button has a picture of Captain Hadley. If you did something for the first time, a speech bubble will come from him and he will tell you what to do. When you click on him, you can click on buttons that will start videos of things you can do in Spineworld.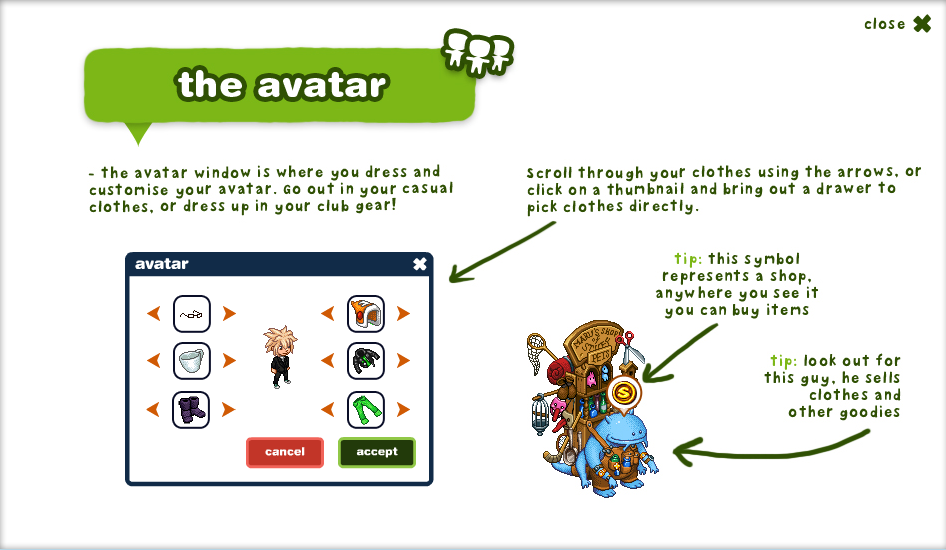 Inventory
Edit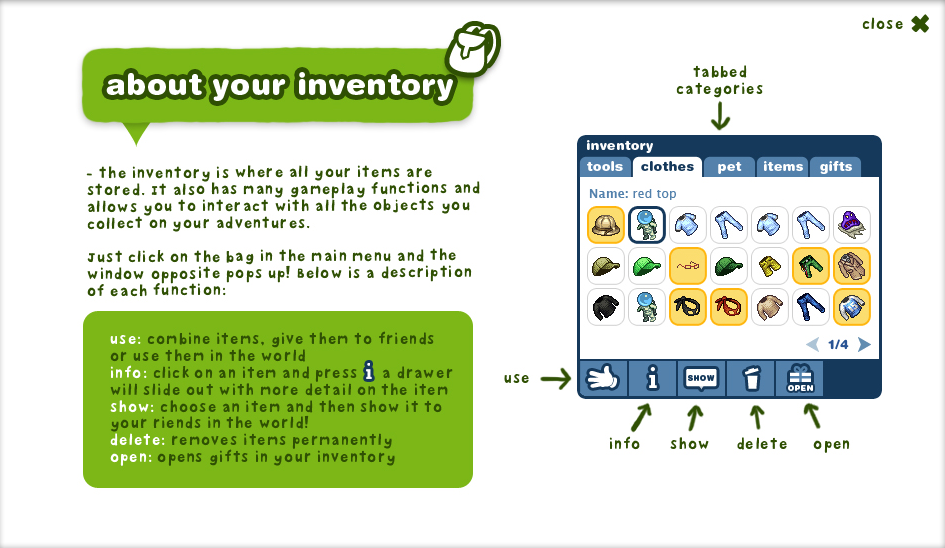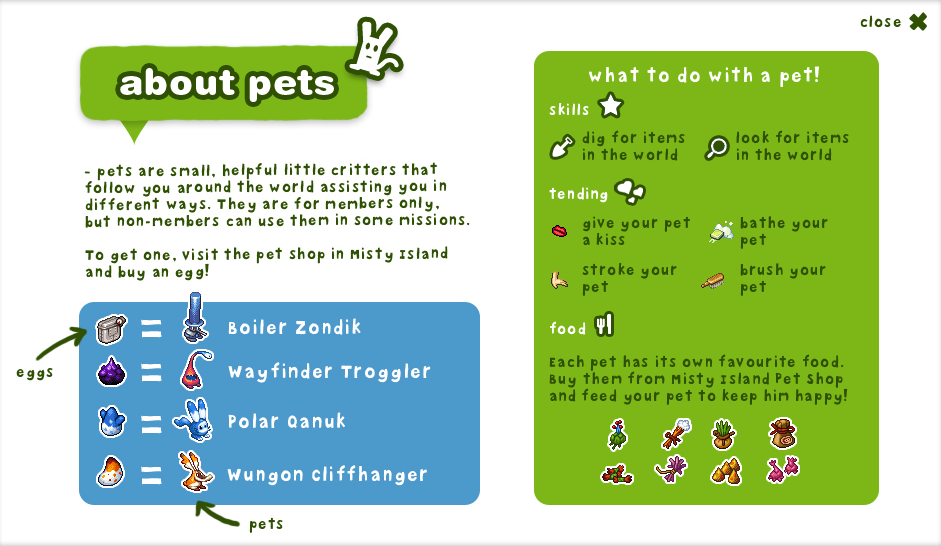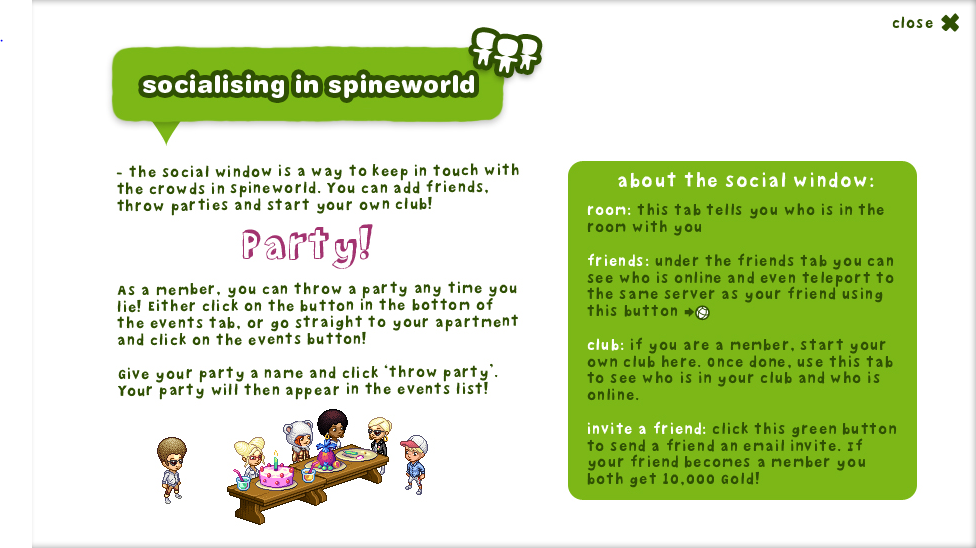 The talk bar is how you talk to people. You type down what to you want to say and then press enter.
The Emotion button has a picture of a smiley face. You can change your emotion icon that displays above your head.
The Whisper button is a picture of "...". You can whisper to people privately. You can also talk to your club friends in club chat, and whisper to your friends who are online in different rooms.
Safe Chat
Edit
The Safe Chat button has a lot of phrases you can click on and it will automatically come up on screen. There are fun phrases you can say and it allows a safer chat environment.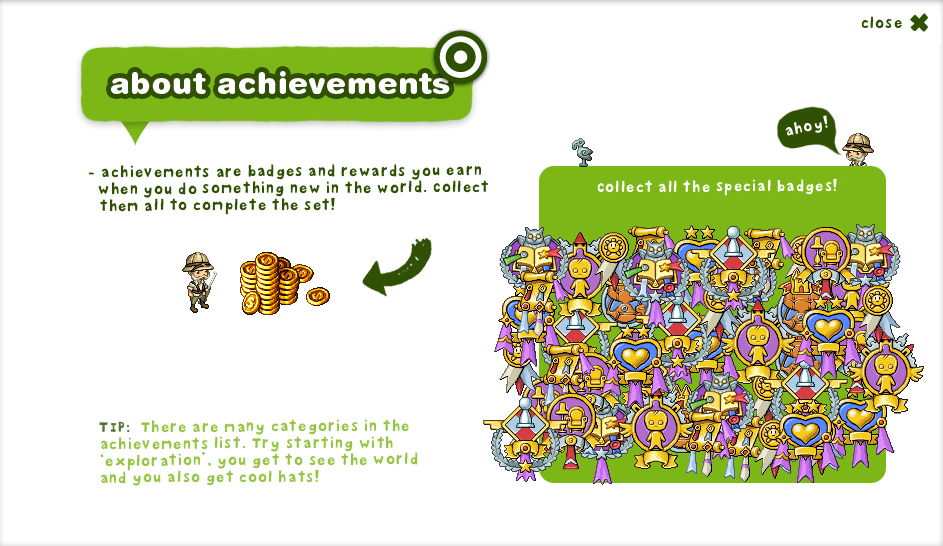 The Games button is a picture of a game control. You can play the games anywhere you like.
The News button shows what is currently happening in Spineworld, a quick look at how many friends are online, how many missions you are doing and the Special Items Shop.
The Map button is a picture of a globe. You can see a map of Spineworld and can teleport to any of the places listed.
The Sound button is in the top right corner. You can mute the sound.
Special Items Shop
Edit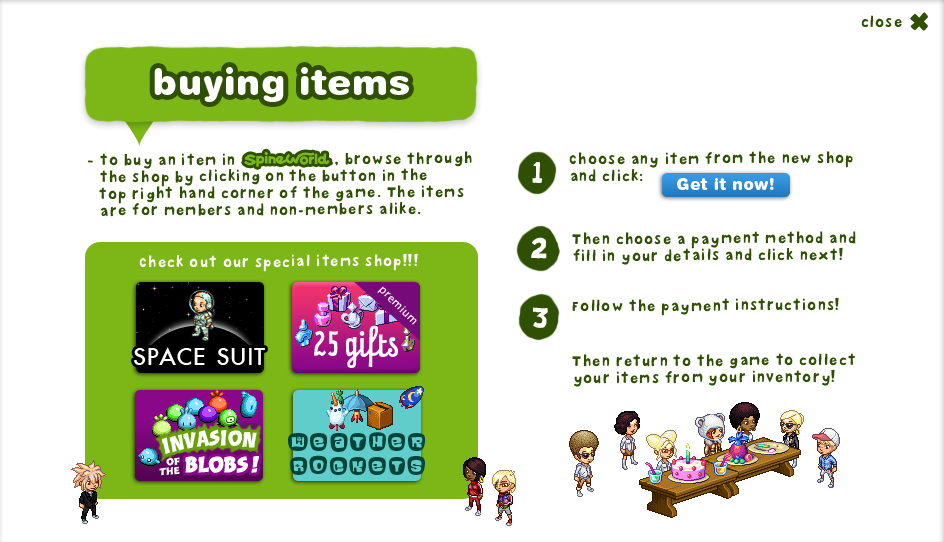 The Money symbol is in the top right corner. It shows how much money you have right now.
Avatar Info
Edit
The Avatar Info window can be opened when you click on a person in Spineworld. You can see their name, country, number of friends, amount of coins, their joined club and their club rank. You can also add as friend, visit their apartment, block them, report them or whisper to them.