Dark Presence (AKA Shadow Menace, Dark Circle Servant by fans) is a mysterious ghost in Spineworld.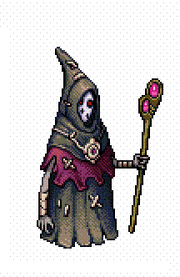 Background
Edit
Dark Presence was first suspected by Old Leaf and was seen passing by in Bongo Camp. Gold Sparkle then suspected her and was seen quickly in the Anicent Skyport. She now is seen in Sky Terrace when a Night Rocket is fired and talks to you.
Involvement
Edit
Dark Presence gives you a special Night Mission.